When it comes to proper fleet diesel particulate filter cleaning, there must be a high amount of importance on understanding how complex these specific DPF systems are. Of those complexities, it's safe to say that many issues arising are on the side of being DPF-related. This is where having the proper diagnostic tools helps. All of our Clean Diesel Specialists locations are equipped and trained on using the proper equipment to isolate these issues. Starting out with a clear understanding of the problem and the proper solution is imperative to reducing downtime and costs associated with properly maintaining these systems.
A recent article in Vehicle Service Pros discussed this very issue. Chris Freeman, director of sales/training HD at Autel, a developer of intelligent diagnostics, detection, and analysis systems. went as far as to say "The DPF has always been the bane of my existence. I can honestly say that 90 percent of the problems trucks see these days are DPF-related."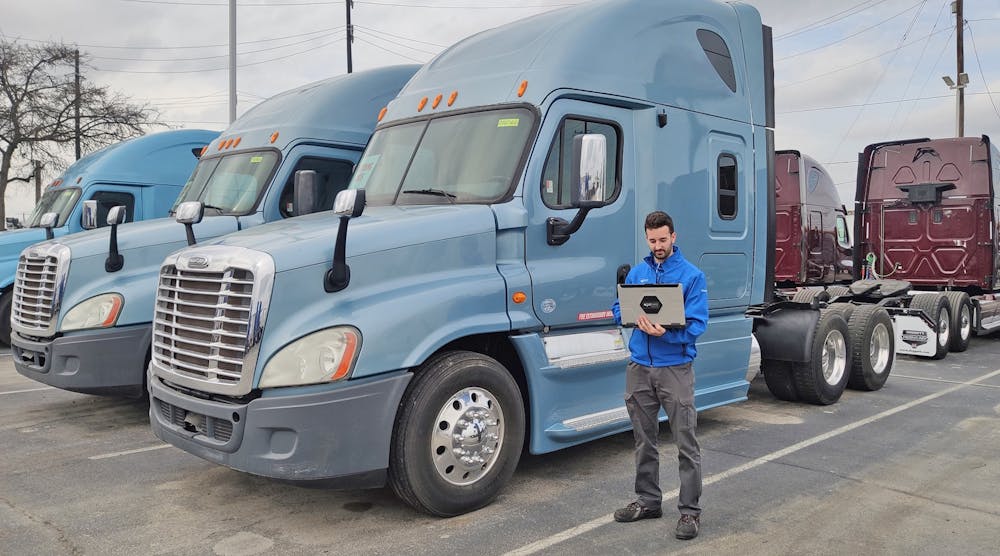 A common issue modern trucks face is the DPF becoming clogged. So, what procedures should be followed? Bruno Gattamorta, vice president of sales and marketing for Cojali USA, a manufacturer of technology and diagnostic tools, say "The DPF will not work properly if it gets clogged, and then the aftertreatment system will cause power issues. There are five stages of aftertreatment issues, ranging from a lax warning light to the vehicle being placed into limp mode."
To prevent an issue from escalating, regimented preventive maintenance of the diesel particulate filter system is key.
Clean Diesel Specialists very own Bruce Balfour weighed in by saying, "Regular maintenance is important to remove ash that builds up within the DPF before it becomes clogged, which can create high back pressure and more frequent regenerations,"
The article continues to discuss all the ways that a fleet should have a distinct plan in place for fleet diesel particulate filter cleaning and maintenance. You can read the complete article by clicking HERE.
There are many reasons why diesel particulate filters collect ash. In many cases, depending on how well a truck is running, a system may have to overcompensate due to faulty or improperly maintained equipment which leads to more buildup in the filter. This is where the facility having proper diagnostic tools come into play, as they help the technician get an accurate depiction of the situation in order to make a proper recommendation. The combination of proper training and equipment will enable you to rest assured that all of our Clean Diesel Specialist locations will properly diagnose the issues and implement the appropriate remedy to ensure your trucks are well maintained and experience less downtime, year after year.
If you have questions regarding the fleet diesel particulate filter cleaning and diagnostics we offer or would like to speak with an one of our DPF experts, please contact one of our pros within the CDS Network by clicking HERE  We look forward to serving you!